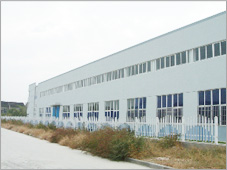 Wuxi Huahao Electric Co.,Ltd
is a member of
PMB
group and is a global supplier of wires, cables and cable systems for applications in the industries as electronics, industrial, appliances, solar, automotive, etc. We are leading manufacturer which specializes in production of high temperature resistant fire-proof-insulation wires, cables and wiring harnesses. Our products are produced in accordance with
UL/CSA
. standards for the USA and Canada,
PSA
standards for Japan and in compliance with
European harmonized standards
European harmonized standards.
ISO 9001
and our Environmental Management System is certified in accordance with
ISO 9001
.
We are committed to product safety and to compliance with our obligations under
REACH
and
RoHS
. Our production processes are checked continuously in order to comply with customer demands. Our most important aims are zero defects as well as improvements in all areas.
We strive to fulfill our customers´ demands on quality, delivery dates and flexibility. This makes a major contribution to our customers satisfaction and to the success of our company. With a lean overhead structure we can provide very cost-effective solutions to our customers. Flexibility and efficiency in responding to customers´ requirements, providing our customers with products and solutions optimising their costs and production processes became our crucial tasks and competences.
Our products are exported worldwide to more than 30 countries including USA, Canada, Japan, India, Malaysia, Germany, UK, Slovakia, Poland, Hungary, Czech republic, etc.